Skip to Main Content
It looks like you're using Internet Explorer 11 or older. This website works best with modern browsers such as the latest versions of Chrome, Firefox, Safari, and Edge. If you continue with this browser, you may see unexpected results.
Queensland Centre for Perinatal and Infant Mental Health (QCPIMH) Online
Welcome to the QCPIMH Library Services
Welcome to the Queensland Centre for Perinatal and Infant Mental Health Library Service guide. This guide provides information about the QCPIMH Library Service - and what we can do for you.
Perinatal and infant mental health refers to the emotional and psychological wellbeing of women, their infants, partners and family, including the impact on the parent-infant relationship, commencing from preconception through pregnancy and up to 36 months postpartum.
Some of the links provided are only accessible by authorised users (Queensland Health staff)
To access any of the library services, please email QCPIMHLibrary@health.qld.gov.au.
For Assistance...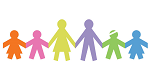 Librarian QCPIMH Library
Copyright & Acknowledgements
WARNING. Aboriginal and Torres Strait Islander people are warned that this specialty guide may provide links to websites that may contain images of deceased people. Wherever possible, such links and resources are identified and removed. Contact the Queensland Centre for Perinatal & Infant Mental Health Library for further information or to provide feedback.

© The State of Queensland (Queensland Health) 1996-2017