Skip to Main Content
It looks like you're using Internet Explorer 11 or older. This website works best with modern browsers such as the latest versions of Chrome, Firefox, Safari, and Edge. If you continue with this browser, you may see unexpected results.
Queensland Centre for Perinatal and Infant Mental Health (QCPIMH) Online
EndNote Overview
EndNote allows you to create your own personal library of references to articles, books and other materials collected during research. References can then be selected from the library and inserted into a Word document via a toolbar which EndNote adds to Word.
EndNote will create an in-text citation for the reference and also create the bibliography entry at the end of the document. These entries can be configured to conform to any bibliographic style (e.g. APA, Harvard, Vancouver).
Queensland Health staff can download the EndNote software onto a Queensland Health PC from the QH Software Centre, or request access via the IT Self Service Centre website.
If you would like to install the EndNote software on a home PC please contact the librarian.
For Assistance...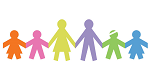 Librarian QCPIMH Library
Copyright & Acknowledgements
WARNING. Aboriginal and Torres Strait Islander people are warned that this specialty guide may provide links to websites that may contain images of deceased people. Wherever possible, such links and resources are identified and removed. Contact the Queensland Centre for Perinatal & Infant Mental Health Library for further information or to provide feedback.

© The State of Queensland (Queensland Health) 1996-2017